Most bad habits have bad results:
Habit - smoking
Result:
Habit - overindulgence of favourite foods
Result:
Habit - slacking off scholastically
Result: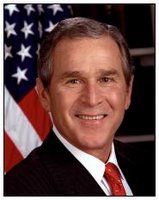 heh,heh, I kid, I kid. Anywho...
One of my bad writing habits is tweaking. I constantly revise/edit as I write. When things are going well, no problem. But when things are going bad, it feels like I'm just spinning my wheels. Now I *know* a bunch of you are going to say,
just push forward, and for gawdssake enough with the tweaking already!
But I can't.
Tweaking helps me settle into the character/story and the rhythm/pacing. Every time I've pushed forward, the characters eventually stop talking to me (after all, I'm not listening, am I? I'm pushing forward with the story in my head, which may not be *their* story <--this is just my experience. Flying through the first draft works just dandy for many people).
So there I was tweak, tweak, tweaking my life away on the current wip. I couldn't figure out why, either. The day before I'd actually jumped pages and started right in on new stuff, yet there I was spinning my wheels over and over and over again on this one section. Finally it dawned on me that I kept skimming this one part when I tried to do a straight read through. I took a closer look at it structurally. It was a bit on introspection from the heroine re her calling/profession that slowed the pace a bit; but more importantly I saw how it would be better to use that chunk of introspection later in the story in dialogue, when there would be more at stake and more conflict. In the meantime, I could 'show' the importance of the profession through bits of action, where she would be required to display her skill.
So because of a little tweaking I've: picked up the pace, cut down on the chances of circular/repetitive thinking, upped the opportunities for characterization by now knowing I need to show the heroine in action and I've discovered a thread of conflict that will play out later on in the book.
Some people take showers, some people go for walks, some people brainstorm. I tweak.